Thursday was VIKING DAY, where we launched our new topic with some fun activities and met a very special visitor.
In the morning we created our own Viking longboat and learnt about where Vikings came from and traveled to.
Once our ship had been created, a special visitor popped by our classroom. Ms C was watching a Time Team Special on The Vikings when she noticed that Ruarigh Dale, who was interviewed on the programme as a Viking expert, was from Nottingham! She invited him to come and hang out with Class 5 for the day.
Ruarigh came in to talk to us about the Vikings. He taught us to write in Norse runes and helped us to recreate a Viking battle! We shouted intimidating chants – "ODIN! ODIN! GRRRRRR!" – and looked at similarities between the chants of beserkers and the hakka, which sportsmen still do today to intimate their foes. Poor old Charlie even came away with her own war wound!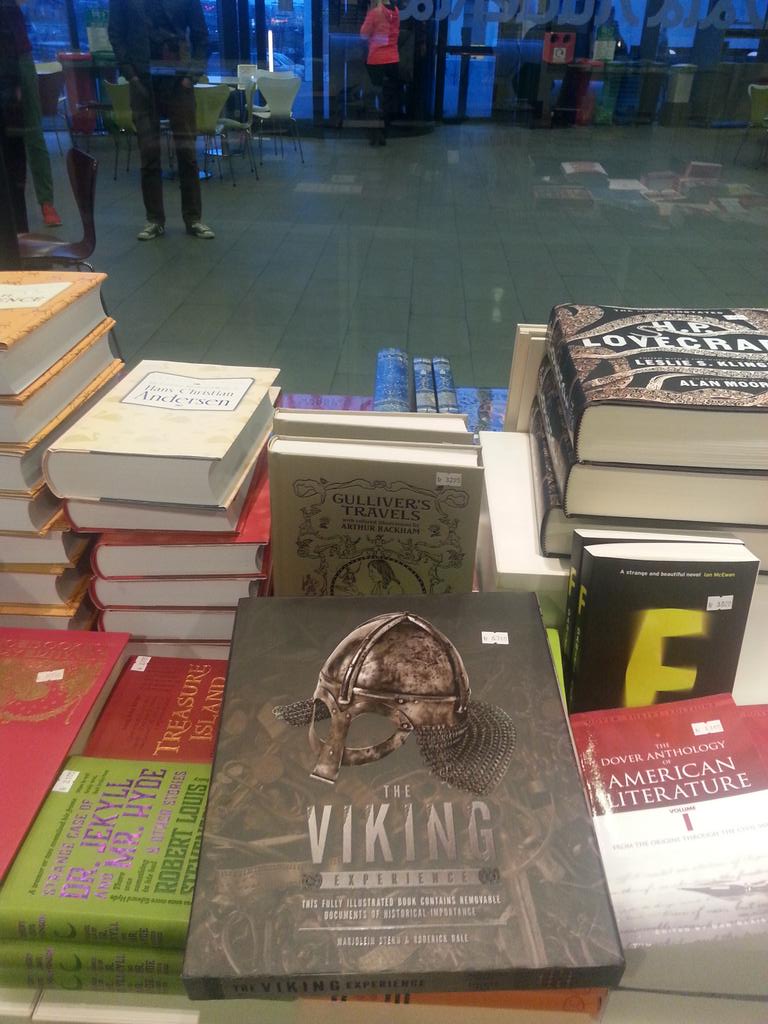 Ruarigh left us with a copy of his new book, which he signed for us, and he even scribbled a few autographs too! Thank you Ruarigh!
What's the best thing that you've found out about The Vikings?